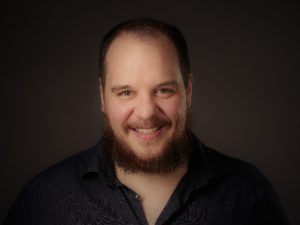 I am a neuroscientist from Germany, and currently based in Lisbon, Portugal. After more than 7 years as a postdoctoral fellow, I decided to leave the academic path. I am currently working to establish myself as a freelancer in Science Communication and Science Advocacy.
ORCID
orcid.org/0000-0002-7818-8993
---
Background
I am a neuroethologist. In my active research years, I studied specific, naturally occurring animal behaviors and the neuronal mechanisms that control this behavior. My research included audio-vocal behavior in toads, visual depth perception in birds, olfactory learning in mice, and running in mice.
In 2018 I left the academic research career as it wouldn't provide me with the personal and professional growth I was looking for. I would have needed to work under these conditions for several more years to have a chance at successfully applying for a leading position in academia.
---
Academic Competences
Scholarship

served as an administrative assistant for a successful application 

of a multi-lab 'Research Group' which was then funded by the DFG

I attended writing workshops for scientific publications and funding applications at Cold Spring Harbor Laboratory (USA) and the Champalimaud Foundation (Portugal).


Teaching and Supervision –

I tutored single students and small groups in practical courses and laboratory internships throughout college and my PhD. This includes BSc and MSc students (EU system) during their theses works. As a postdoc in CSHL, I supervised rotating graduate students, and summer students, taught methods to new lab members, and advised graduate students in research questions.
---
Research Skills
Behavioral Tracking –

I am experienced in offline manual and automated, machine learning based tracking methods of animal locomotion.
Electrophysiology

–

I performed single channel extracellular recordings in anaesthetized and awake animals, and chronic multichannel recordings in behaving animals. I further learned

in vivo

loose patch electrophysiology with following neurobiotin cell fills for anatomical classification.
Imaging –

I conducted wide-field imaging of intrinsic signals, and of fluorescent calcium signals in transgenic mice.
Genetic Manipulations –

I conducted side projects using viral microinjections in the brain for cre-dependent expression of channelrhodopsin and DREADD receptors.
Establishing Experimental Setups – I have extensive experience in setting up behavioral and physiological experiments, since every project I worked on demanded the establishment of new methods in the according laboratories. For example, I established a setup to track locomotion in mice under infrared conditions, while recording with multi-channel electrophysiological probes, and optogenetic stimulation, while working with Megan Carey at the Champalimaud Foundation.

Coding

– I routinely program custom systems for semi-automatic stimulation control, data acquisition and data analysis, using LabView, and Matlab, which I also use for data visualization. I am now looking into open options for Matlab, in particular 'Python' and 'Julia'.
---
Positions
Aug 2015 – July 2018. Postdoctoral Researcher, Carey Lab, Champalimaud Rersearch, Lisbon, Portugal
Study subject was the role of the deep cerebellar nuclei in locomotion with electrophysiology and optogenetics.
Jan 2011 – July 2015 Postdoctoral Fellow, Shea Lab, Cold Spring Harbor Laboratory, NY, USA


I studied the role of noradrenaline in olfactory learning in mice and noradrenergic activation during courtship in male mice.
---
Education
Jan 2007 – Dec 2010 Doctoral student, Bielefeld University, GermanyThesis "Optic Flow in Behavior and Brain Function of the Zebra Finch"
adviser: Prof. Dr. HJ Bischof; co-adviser: Prof. Dr. M Egelhaaf
Oct 1999 – July 2006 undergraduate studies in biology,
degree "Diplombiologe" awarded by the University of Cologne, Germany
Thesis "Grundlagen des Wechselrufens der Anuren."
              ('Basics of alternating courtship calls in anurans')
adviser: Prof. Dr. W Walkowiak
---
Experience in Outreach and Advocacy
since Aug 2017: Science for Progress
I am the founder of Science for Progress, and design, administrate, and curate
– the website www.scienceforprogress.eu
– the facebook site and twitter account @sciforprogress
– the Science for Progress rotating curation account @sfprocur
I am the host moderator and editor for
– the Science for Societal Progress podcast
Feb – Apr 2017: co-organizer of the March for Science in Lisbon, Portugal

May 2018: Guest on the German language podcast "Psycho-Talk" on Artificial Intelligence

March 2017: Guest on the German language podcast "BartoCast" on Neuroscience, and Artificial Intelligence in society and Science Fiction

Feb 2017: guest curator on @RealSci_DE, a German language 'rocur' (rotating curator) twitter account, dedicated to dissemination of science to a lay audience.
2016-2018 I curated the twitter account of the Champalimaud public outreach project 'Ar – respire connosco' (@ArBreatheWithUs).
Since 2012 I use twitter (@DennisEckmeier) to communicate actively with academics and lay audiences

At CSHL's Demystifying Science series, I was part of the organizing group and presented two scientific talks to lay audiences.