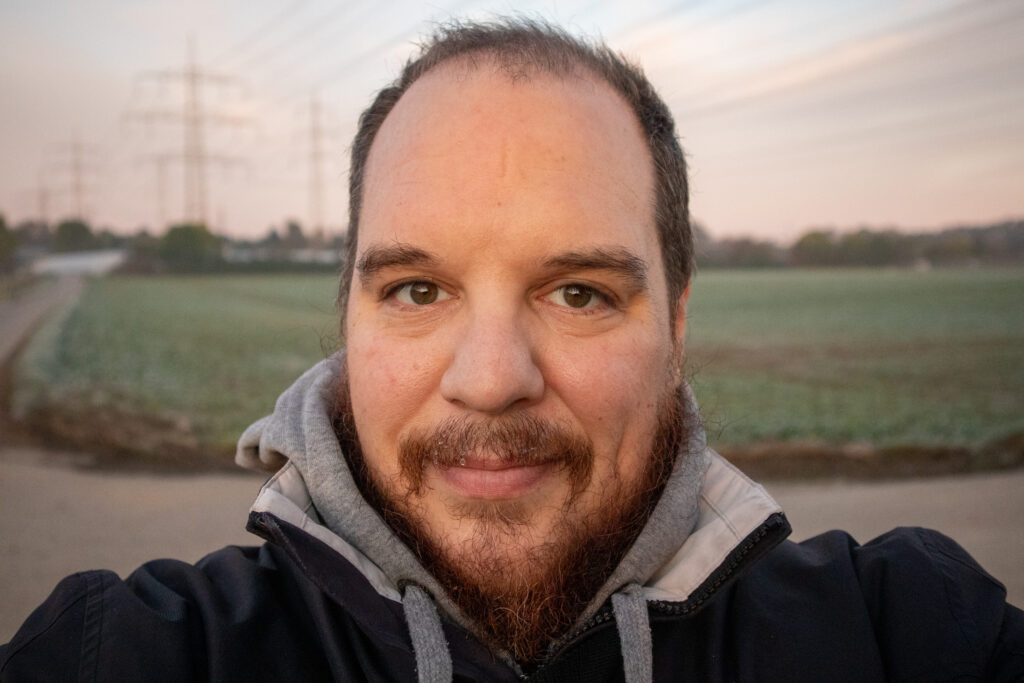 I am a freelancer in science editing, communication, and advocacy. Before I spent 7 years as a postdoc, following a PhD in neuroscience from Bielefeld University in Germany.
ORCID orcid.org/0000-0002-7818-8993
Academic CV
---
Background
My scientific background is in neuroethology. In my active research years, I studied specific, naturally occurring animal behaviors and the neuronal mechanisms that control this behavior. My research included audio-vocal behavior in toads, visual depth perception in birds, olfactory learning in mice, and running in mice.
In 2018 I left the academic research career as it wouldn't provide me with the personal and professional growth I was looking for. I would have needed to work under these conditions for several more years to have a chance at successfully applying for a leading position in academia.
Besides freelancing as a science editor, I have begun to also work in science communication. Since early 2018 I run a podcast, and I am now specializing in podcasting as a science communication medium. I have further contributed scripts for web videos for professional YouTube channels, and am dabbling in video production, myself.
---
Academic Competences
Scholarship

wrote four first-author research article manuscripts, and about 10 personal funding applications in USA, Germany, Portugal, and EU

served as a peer reviewer for established scientific journals

served as an administrative assistant for a successful application of a multi-lab 'Research Group' which was then funded by the DFG
attended writing workshops for scientific publications and funding applications at Cold Spring Harbor Laboratory (USA) and the Champalimaud Foundation (Portugal).


Academic Presentation

talks at lab and department level
talks for job interviews or as a visitor in other labs
poster presentations at conferences


Teaching, Supervising, and Mentoring

tutored BS and MS students individually and in small groups in practical courses, laboratory internships, and during their theses work.
supervised rotating graduate students, and summer students
taught methods to new lab members

advised graduate students in research questions.
---
Science Communication Competences
podcasting

producing and hosting a podcast since February 2018


public speaking

presented talks to lay audiences at Cold Spring Harbor Laboratory
guest on science communication podcasts
organizing member of "Demystifying Science" series targeting lay audiences


web video

produced several videos on scholarship, podcasting, and neuroscience


social media

contributor to twitter rotating curation accounts
managed the social media accounts for SciComm projects, and March for Science
Research Skills
Behavioral Tracking –

I am experienced in offline manual and automated, machine learning-based tracking methods of animal locomotion.
Electrophysiology

– I performed single-channel extracellular recordings in anesthetized and awake animals and chronic multichannel recordings in behaving animals. I further learned

in vivo

loose patch electrophysiology with following neurobiotin cell fills for anatomical classification.
Imaging –

I conducted wide-field imaging of intrinsic signals, and of fluorescent calcium signals in transgenic mice.
Genetic Manipulations –

I conducted side projects using viral microinjections in the brain for cre-dependent expression of channelrhodopsin and DREADD receptors.
Establishing Experimental Setups – I have extensive experience in setting up behavioral and physiological experiments since every project I worked on demanded the establishment of new methods in the laboratories. For example, I established a setup to track locomotion in mice under infrared conditions, while recording with multi-channel electrophysiological probes, and optogenetic stimulation, while working with Megan Carey at the Champalimaud Foundation.

Coding – I routinely program custom systems for semi-automatic stimulation control, data acquisition, and data analysis, using LabView, and Matlab, which I also use for data visualization.
---
Academic Positions
Aug 2015 – July 2018. Postdoctoral Researcher, Carey Lab, Champalimaud Rersearch, Lisbon, Portugal
Study subject was the role of the deep cerebellar nuclei in locomotion with electrophysiology and optogenetics.
Jan 2011 – July 2015 Postdoctoral Fellow, Shea Lab, Cold Spring Harbor Laboratory, NY, USA


I studied the role of noradrenaline in olfactory learning in mice and noradrenergic activation during courtship in male mice.
---
Education
Jan 2007 – Dec 2010 Doctoral student, Bielefeld University, GermanyThesis "Optic Flow in Behavior and Brain Function of the Zebra Finch"
adviser: Prof. Dr. HJ Bischof; co-advisor: Prof. Dr. M Egelhaaf
Oct 1999 – July 2006 undergraduate studies in biology,
degree "Diplombiologe" awarded by the University of Cologne, Germany
Thesis "Grundlagen des Wechselrufens der Anuren."
('Basics of alternating courtship calls in anurans')
adviser: Prof. Dr. W Walkowiak
---