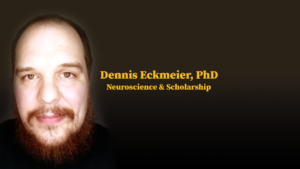 Well, it's out and announced in both my YouTube Channel welcome message and this other preview video that I posted on Facebook and LinkedIn.
I am planning to do two series, and I hope to publish them alternately and I also hope to get the first one out by Thursday, February 7th. Crossing fingers that this will work out!
One series will be about scholarship. It will begin with some information about the structure of scientific research articles, tips for reading them, some tips for writing them, peer review, and so on. Later other topic will follow. For example tutorials for presentations, posters, and so on.
The second series will be about neuroscience. Basically I want to make a "neuro 101" from the perspective of an zoologist / animal physiologist / neuroethologist. So… my perspective. I will begin with the foundations starting with what an animal is and why it has a nervous system. And then go from early "evolutionary inventions" to later ones, while talking about behaviors and underlying nervous systems in different animal taxa. It will take a while before we get to humans, but I personally am just as fascinated by other animals. I hope I can through in computational neuroscience (which I would be learning specifically for this), but this is still to be decided.

If you want to be kept up to date with video releases, I will set up a newsletter, today, and you will receive a monthly update of what is posted here, including announcements of the videos. You can also follow my Facebook page, and/or connect to me on LinkedIn, and/or subscribe to the YouTube channel! So many options!